summer x anna-alexandra
Anna-Alexandra is contemporary
artist and poet based in Mallorca. A series captured by Photographer/videographer Elia Nedkov.
Anna-alexandra in esmaeé
Anna-Alexandra takes a moment of peace, capturing the warmth of golden hour
Inspiration
'Anna-Alexandra (1990) is part of this living tradition in contemporary art. She is a visual artist, poet, model, and muse, inspired by mythology, philosophy, and anthropology, which form the basis of her artistic explorations and performances.' (Text by Lidia Manolova)
Read more about Anna-Alexandra
here
about
'I have always been interested and inspired by the body - the body as an object of desire, the image of the body in ancient cultures (anthropomorphism of primitive religions and cosmologies), the language that describes the body.' (Anna-Alexandra, IG caption)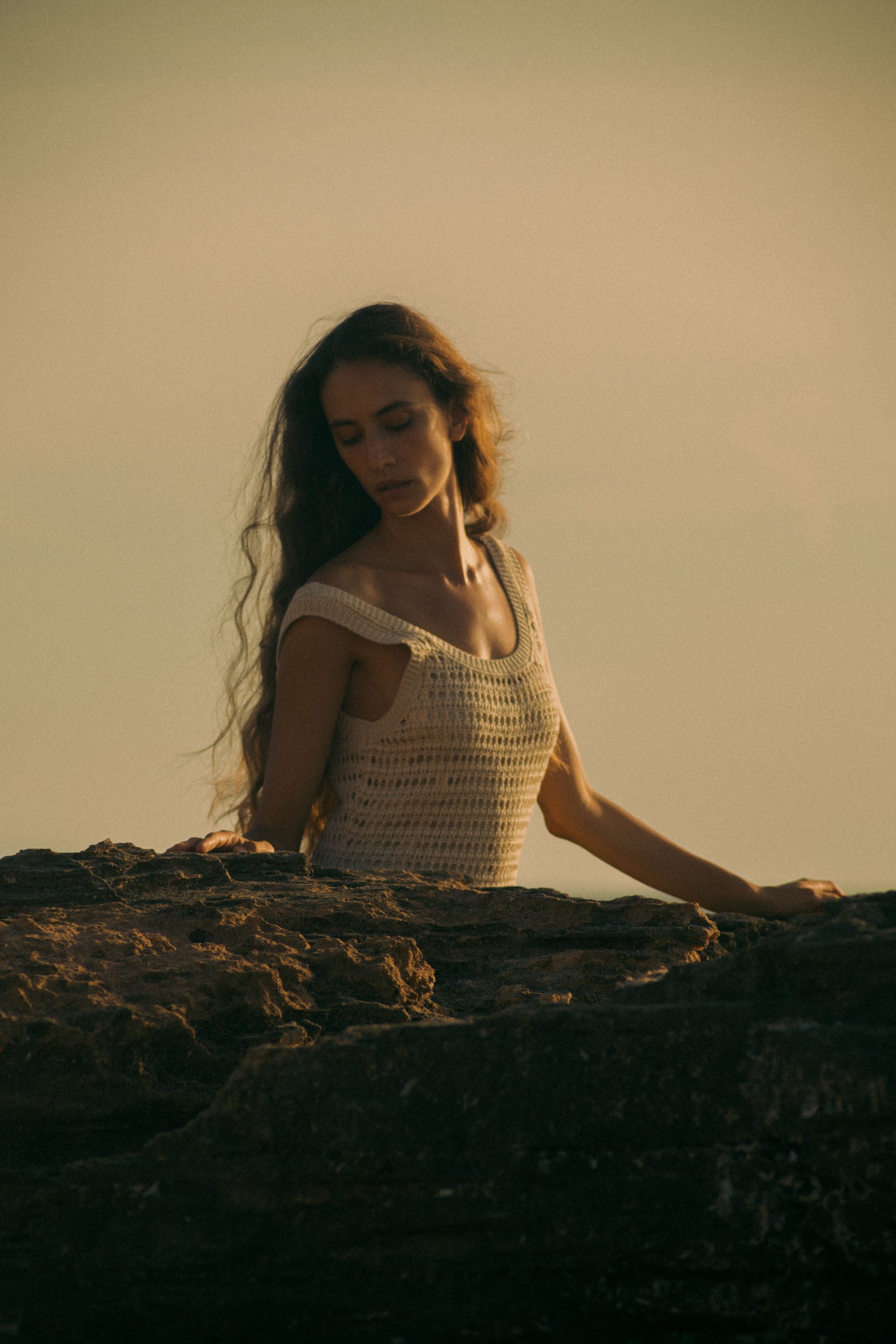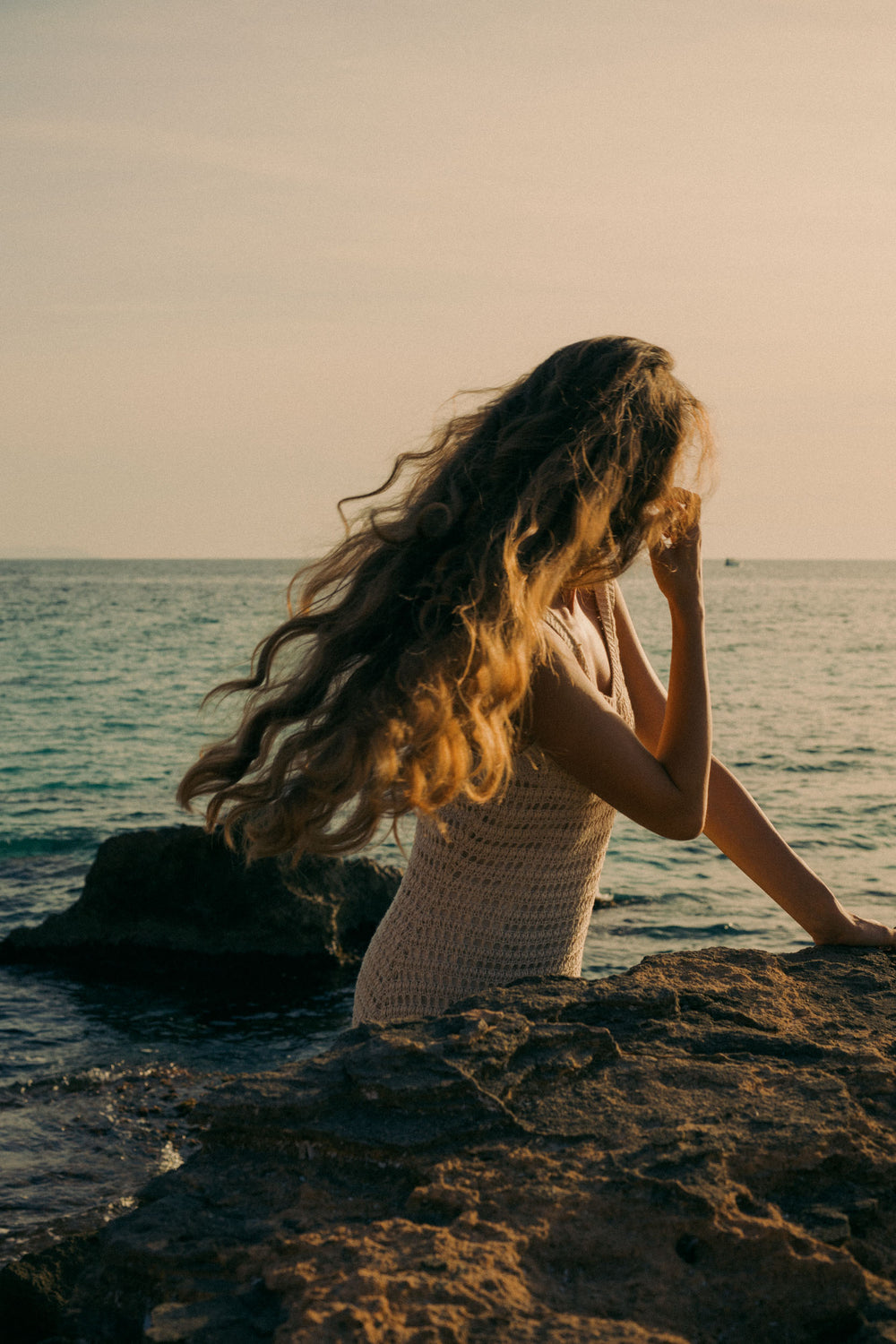 Anna-alexandra
Mallorca sits as one of the Balearic Islands in the Mediterranean. Desirable for alluring beaches, sheltered coves, limestone mountains and azure views.
Anna-Alexandra captures its quintessence exceptionally.