AUTUMN X TAYLOR HAYDEN
Autumn muse, Taylor, an entrepreneur, photographer, model and mother, gives insight into her work life and fashion choices.
@TAYLORNICOLEHAYDEN
WHAT DO YOU WISH TO CAPTURE IN AN IMAGE?
'I wish to capture what is truly there.
I love images that tell a story and capture true, real, and raw moments.'
TAYLOR'S 3 'MUST HAVES'
Baggy black trousers, cool sneakers, oversized crewneck. 
HOW HAS BECOMING A NEW MOM AFFECTED YOUR WORK LIFE?
'Oooooo it has completely
affected my work life. It has made me value my time more. I have become ruthless with my time because if I say yes to something im essentially saying no to something else.
So I try my best to choose what I do with the time I have
wisely and make sure it's productive. When I am holding baby or feeding, I use that time to just be present and get some peace,
OR I use it as an opportunity to gain some inspo and browse Pinterest and plan out shoots! Everyday looks
different for me in the newborn phase right now'.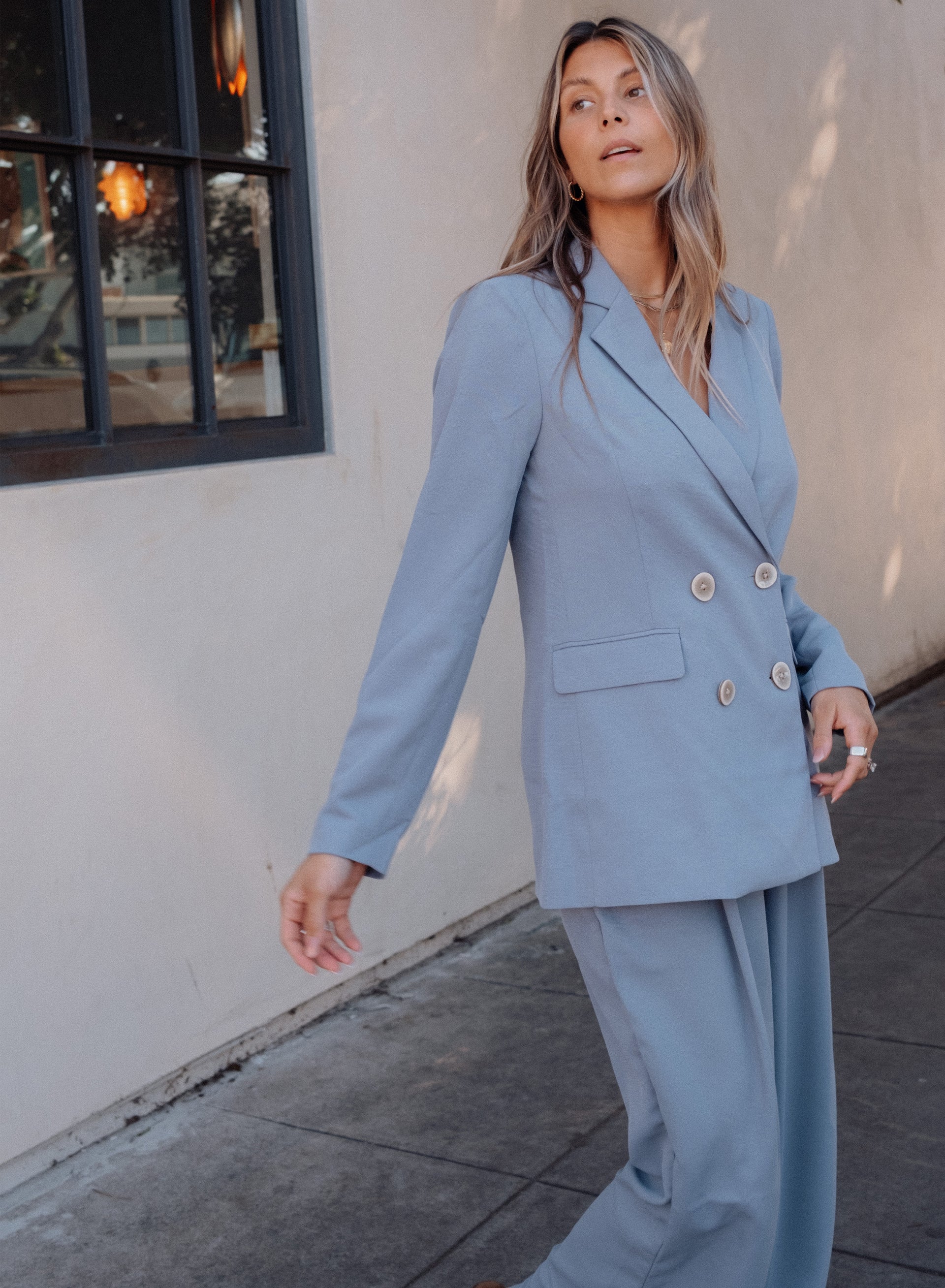 WHAT ARE YOUR FAVOURITE QUALITIES ABOUT WEARING A SUIT?
'The best thing about wearing a suit is the way I feel in it. It makes me feel relaxed yet feminine.
I love an oversized suit look and pairing it with sneakers to make it
more street style. It always makes me feel like a boss babe.'
HOW IS PHOTOGRAPHY A CREATIVE OUTLET FOR YOU?
'It's such a creative outlet for me. I love getting inspo, making mood boards, and going out and making the vision come to life through imagery.
I love the full circle moment of having a vision and capturing it the way I saw it in my head.'
DISCOVER
TAYLOR'S SELECTED STYLES